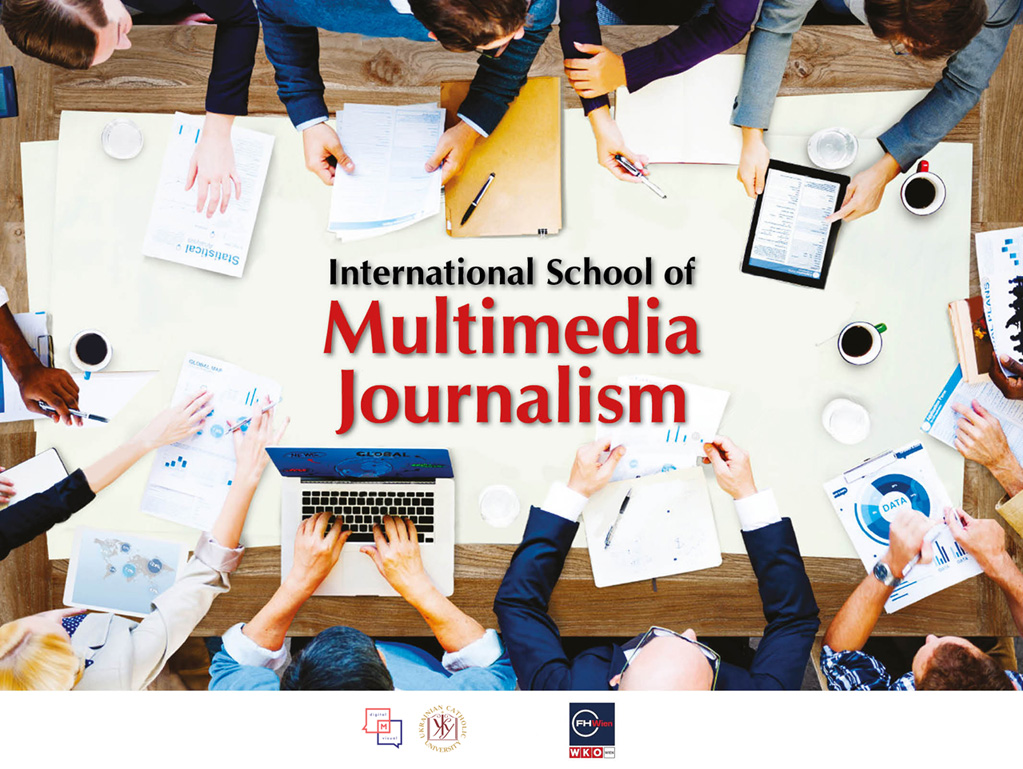 The International School of Multimedia Journalism (ISMJ) is run by the Study Program Journalism & Media Management of the FHWien University of Applied Sciences for Management & Communication together with the Ukrainian Catholic University Lemberg (UCU School of Journalism).
It is a joint programme that networks Austrian and Ukrainian journalism students and promotes an understanding of international media systems and the media landscape in both countries. In the second year of its existence, the International School of Multimedia Journalism has received two further project partners: the Danish School of Media and Journalism (DMJX) and the Georgian Institute of Public Affairs (GIPA).

In one week each in Vienna and Lemberg, the participants develop journalistic multimedia projects with different thematic focuses in tandem learning and with the support of experienced editors. In addition, the participants are offered talks, input lectures and discussion rounds with experts.
The project is financially supported by the Federal Ministry of Education, Science and Research (BMBWF), the OeAD Cooperation Centre Lemberg, the OeAD GmbH Vienna, the City of Vienna and the Cultural Section of the Federal Ministry for Europe, Integration and Foreign Affairs (BMEIA).
>>> Continue to the project works.
Looking back: The ISMJ Story – International Education in Multimedia Journalism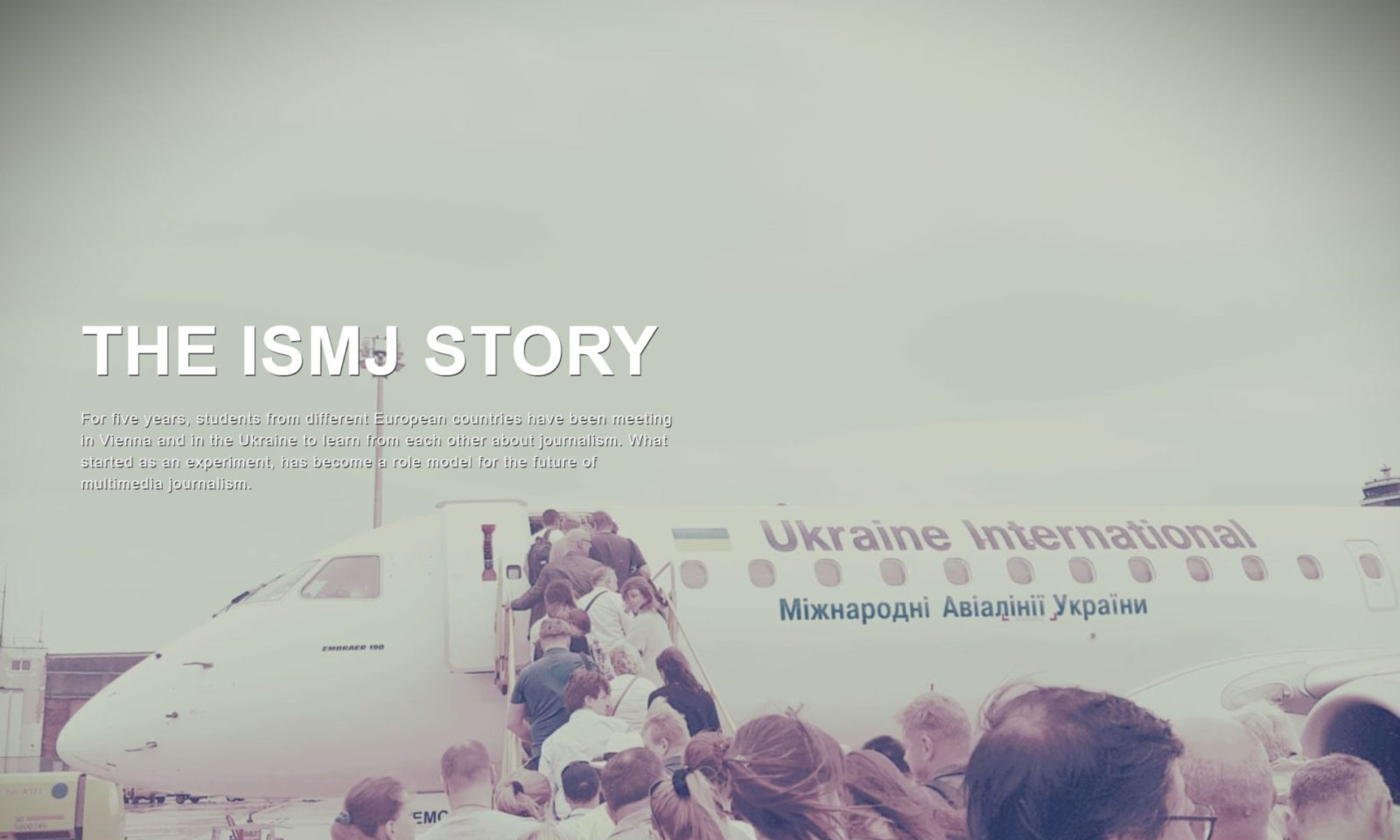 For five years students from different European countries have been meeting in Vienna and Ukraine to exchange ideas and learn from each other. What began as an experiment has developed into a model for the future of multimedia journalism: a best practice example for the exchange of young journalists, good ideas and knowledge – and the start of a multitude of friendships.
The ISMJ Story gives an in-depth report on how everything started and offers exclusive behind-the-scenes material on this one of a kind international project.
>>> Continue to The ISMJ Story
The topics in the first year were migration (August 2015) and propaganda (February 2016). From the second round on, the project partners agreed on a uniform focus topic for both project weeks. The second ISMJ took place in July and August 2016 in Vienna and Lemberg on the topic of good governance. In 2017, the ISMJ focused on ecology; the project weeks were set for February (Vienna) and July (Lviv). An approach that had proved it's worth and was retained in the following years. The fourth ISMJ took place in 2018 on the topic of creative industries. In 2019 the students dealt with topics of social responsibility.
In it's sixth year, the International School of Multimedia Journalism 2020 made a small change, focussing on more precise topics and therefore enabling more precise storytelling. Entitled "Super Women: The Role of Women in Society" the participants dealt with topics related to gender roles and gender understanding. It was about women's politics, women's literature and women's languages. Women in culture and science and famous women from the past and present.
Details and further information on the past years can be found under the section "Retrospect".